Go To:
Many pages within the system allow users to create a journal entry that references it. This can be useful when users want to attach notes to an item that they are looking at. For example, if a user wanted to document her application process to a specific college, she could do so using the journal. As long as she is logged in, every time she revisits the page she will be able to see her relevant entries. When she visits her journal section, all of her entries will be listed together.
Creating a Specific Journal Entry
If a page you are visiting supports journals, you will see the Journal icon in the action bar near the page title. Clicking on this will drop down a menu as illustrated in Figure 4.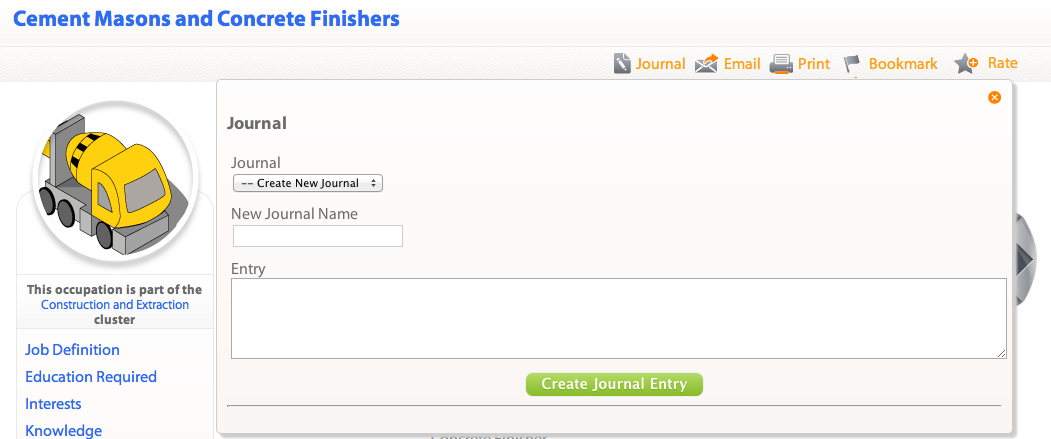 Figure 4
The first thing you will want to do is select the journal to create your entry in. If the journal you wish to use does not exist in your drop down of choices, select the Create New Journal option and you will be able to enter the title for a new journal. Once you have selected the appropriate journal, you can use the text box to create your journal entry.
As you create entries, they will be displayed underneath the text box. As you return to the page, you will be able to select the journal option to see your entries. They will be grouped by the journal in which they appear. To see all entries in a journal, click on the name of the journal to be taken to it.